About Us
ABOUT US

"MARTA MATILDA HARPER d.o.o." is a Serbian family company founded in 2018 with the purpose of monitoring innovation and technological development in the field of nurturing, strengthening and pouring women's nails, as well as providing access to manicure and pedicure technologies to the Serbian market and beyond. Observing from the aspect of the female sex, both the need for beautification (nail art) and the problems that the weaker sex encounters when using different methods of nail processing techniques, encouraged the need to introduce powder techniques in Serbia and create a domestic manicure brand in dip technology. all with the aim of safer, healthier and better beautification and upgrading of nails for ladies. Also, the company's goal is, in addition to introducing new dip technologies in Serbia, meeting and training salon workers with powder technique and individuals in the Serbian market, spreading awareness among the Serbian public about the existence of modern manicure powder technique in Serbia with all its advantages and disadvantages.
PROFESSIONAL FIELD

Our professionalism is distinguished by the narrow professionalism in creating the best manicure powder product techniques in the field of beautification, strengthening, pouring and upgrading nails, as well as in the constant research excellence for finding new ideas in preserving them. Elevated honest communication with our clients is a necessary precondition for us to achieve excellent cooperation, which we believe you will see for yourself. In addition, all our products of manicure powder technology in Serbia are accompanied by licensed training by our employees who provide you with training for quality handling of manicure products powder technology. Also, the professional side of the powder product technique is hidden in a wide range of uses, both in professional salon use and in the individual sense.
NAME OF THE COMPANY

Martha Matilda Harper was one of the most famous Canadian-American women in the world of business, who with her hard work achieved the creation of the first modern franchises in women's entrepreneurship. During her life, she has achieved that over 350 beauty salons in America and Canada use the Harper franchise, which has guaranteed the quality of service in beautifying the female sex. Inspired by her persistent work, professional approach, selfless dissemination of knowledge, we decided to give a name to one of the famous entrepreneurs of the company. Thus, the company Marta Matilda Harper is open to providing franchises in manicure and pedicure in Serbia with powder technique or dip technology in order to provide the most efficient service of upgrading, strengthening, pouring and beautifying women's nails.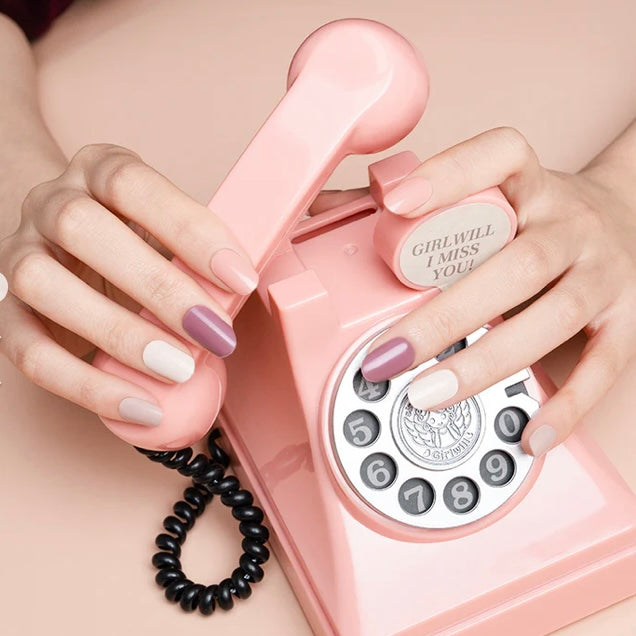 Nail Gel Wraps
Gel Wraps stickers are already prepared Gel polish for your nails. In less than ten minutes you will have perfectly healthy nails.
SHOP NOW
Say Goodbye
Say goodbye to the traditional gel polish, because now the latest trend in the world of nail gel polish is entering the scene. With Semi-Cured Gel Polish stickers, now easily, without previous experience, you will have perfect nails like from a beauty salon.
SHOP NOW
Real Polish Gel
Gel Wraps are made of real Gel polish 60% pre-cured and prepared, contain base gel, colour gel and top gel. They are very strong, breathable, waterproof and dustproof.
Marta Matilda Harper
Marta Matilda Harper's Gel Wraps stickers is easy to apply and remove. It is set up quickly and gives nails an incredibly beautiful and natural look. Our Gel Wraps allows you to achieve fantastic effects of elegantly arranged nails of all lengths in just a couple minutes.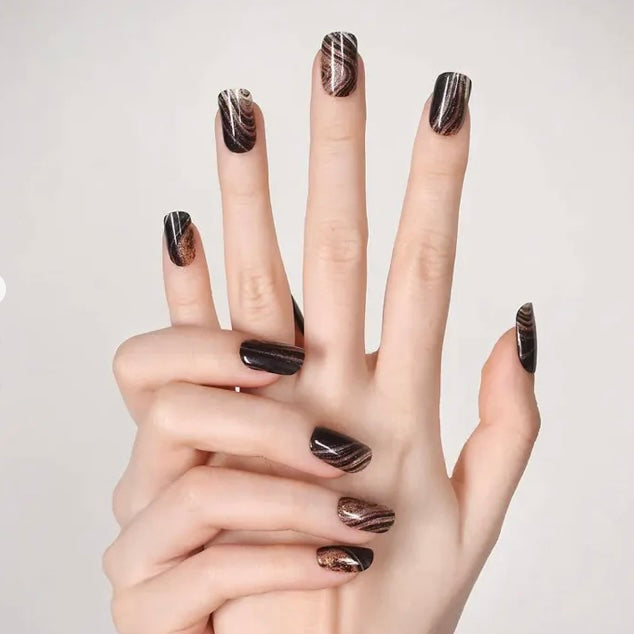 Save your time and money
No more smearing of cuticles, brush marks, damaged nail plates, and spending time and money on manicure in beauty salons.
Be ready in 10 minutes
With Gel Wraps stickers, you will have healthy nails that will last up to 3 weeks. Now you can do it yourself in your free time and whenever it suits you, so you will always be ready on time.
Become an artist in nail art
Now you too can be a manicurist, a nail design artist, with many of our Gel Wraps models. It's up to you to choose a design that fits your outfit.
How to Apply Gel Wraps ?!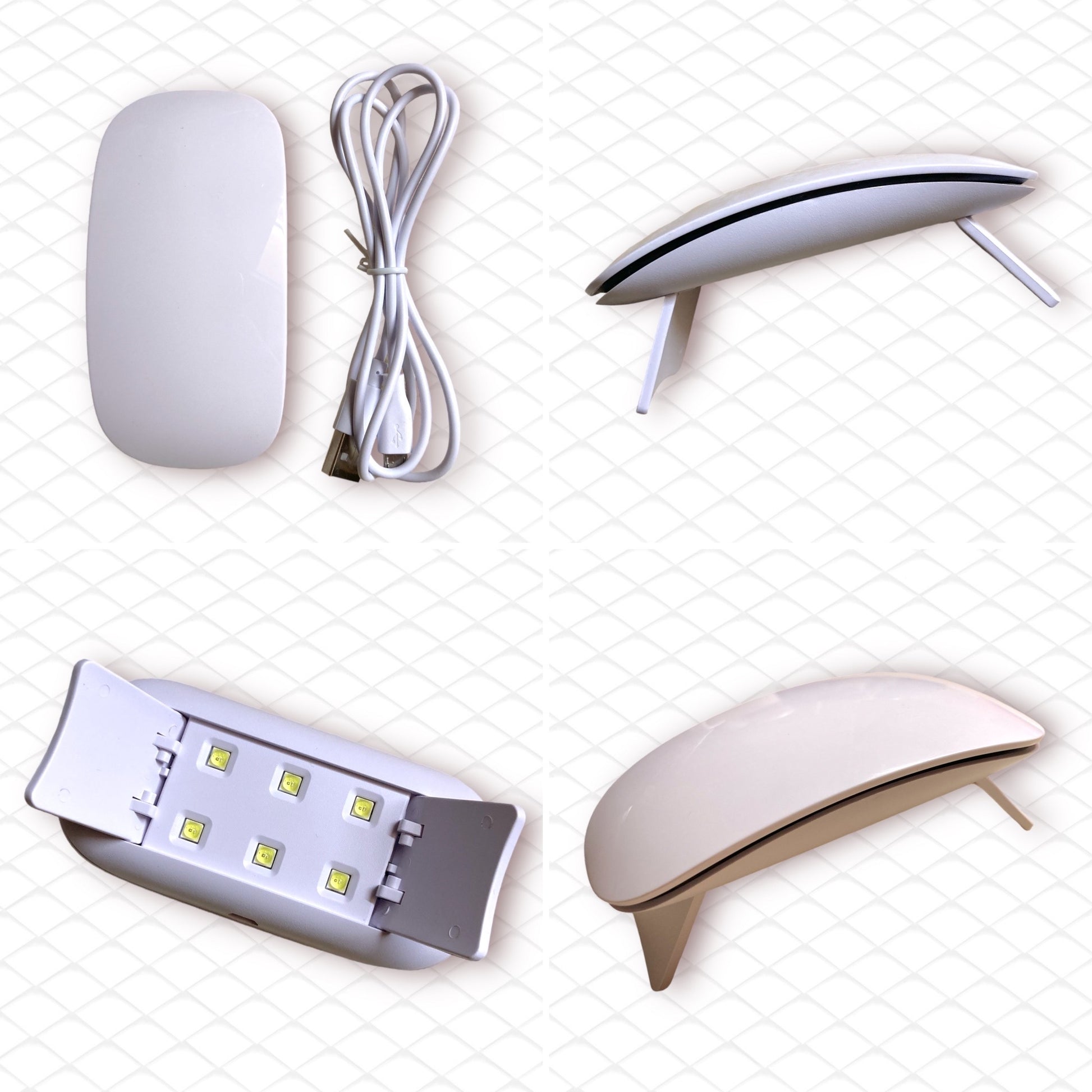 Mini LED lamp
Regular price
1,190.00 RSD
Regular price
Sale price
1,190.00 RSD
Unit price
per
Sale
Sold out
Share
View full details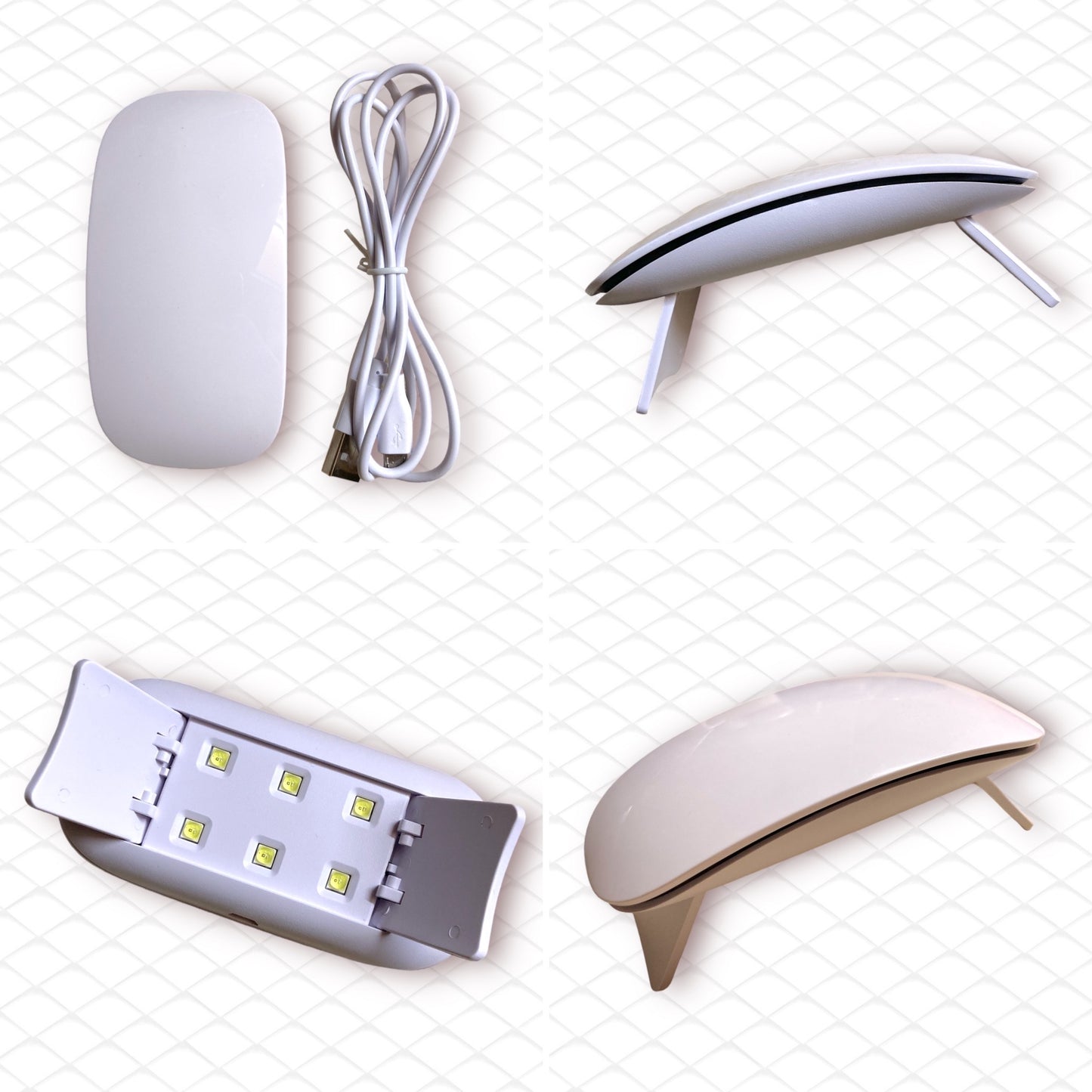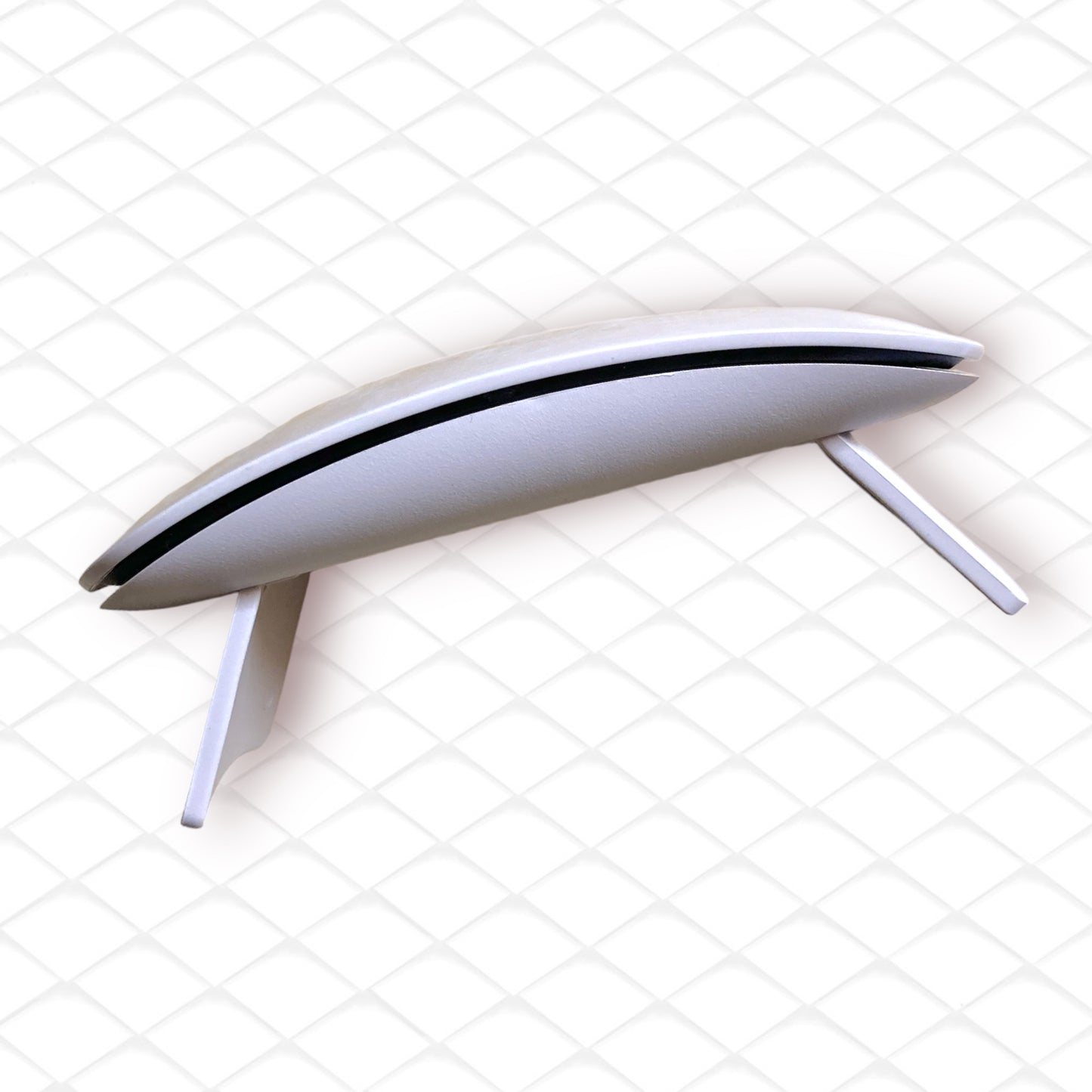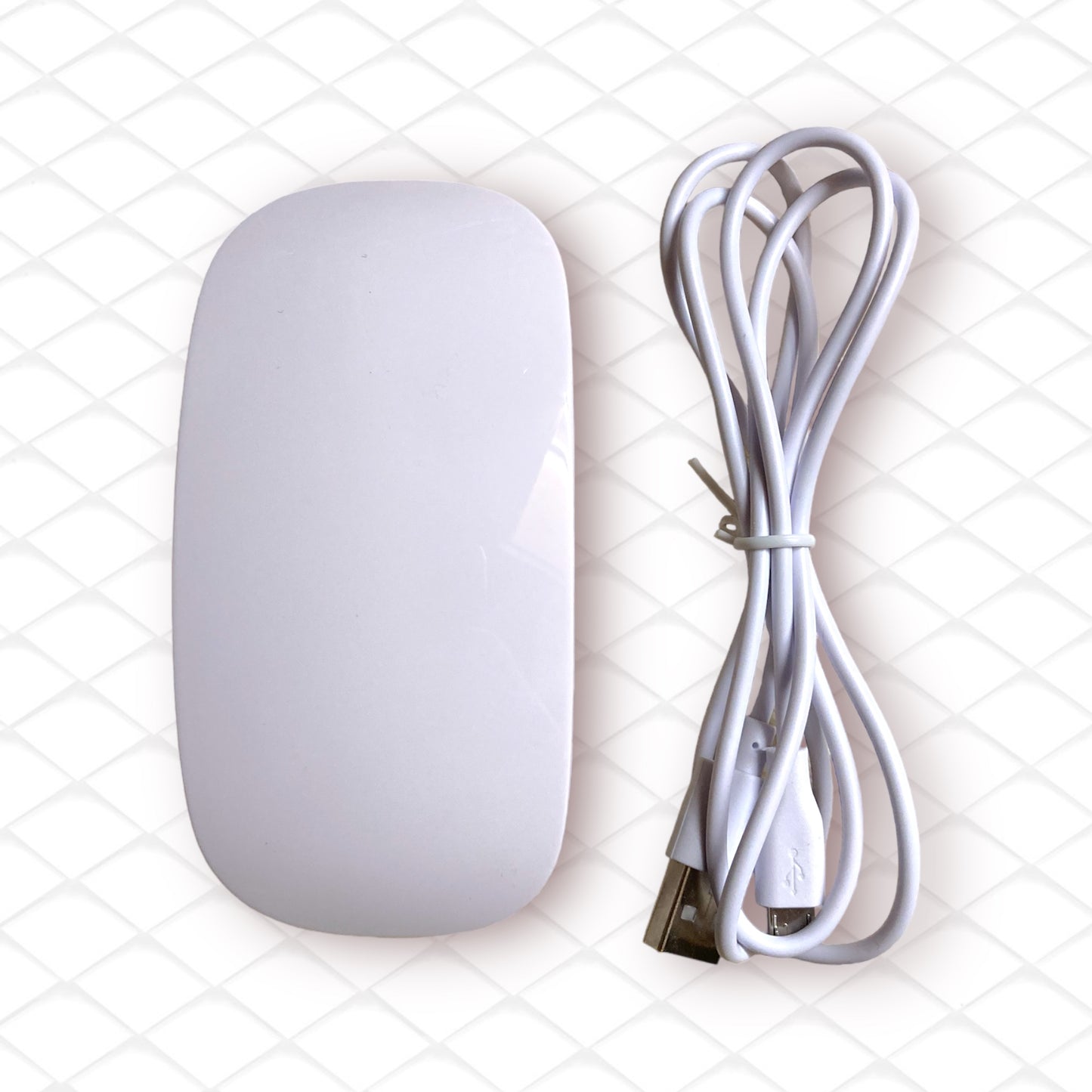 Open questions?
How long will Gel Wraps last?

Gel Wraps lasts up to 2+ weeks without cracking or chipping. The results look like you're in the nail salon with a natural look.
Is it possible to upgrade nails with Gel Wraps?

YES ! You can a little extend your nails. But keep in mind that it is a gel polish, and that it cannot replace a tip or pour like a gel.
Can I also make a pedicure ?

Without any problems! Our Gel Wraps can also be easily applied to toenails and removed again.
What ingredients are included ?

All Gel Wraps products are Cruelty-Free, Non-toxic, FDA Approved, Vegan, HEMA-Free and Eco Friendly.

Gel Wraps ingredients:

Polyacrylic Acid, Acrylates Copolymer, GlycerinePropoxylate Triacrylate, Isopropylthioxanthone.

Note: 

Everyone may react differently to different ingredients. If you have an allergy to any of the ingredients, we advise against use.